Quality in Music Since 1937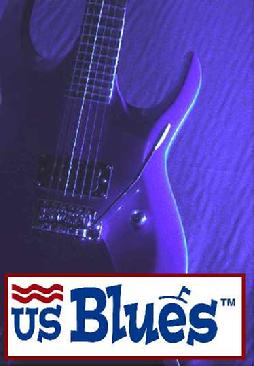 US BLUES : Guitars, Amps, Harmonicas, Accessories
US Blues offers an expanding line of Round Amps, Professional Guitar Straps, Harmonicas and accessories:
US Blues




Blister Package Harmonicas

The Model USB-H20 is the perfect starter harmonica.
Diatonically tuned with 10-holes, this student blues harmonica
is a perfect match for any basic harmonica book or instructional method.
Available in the keys of C and/or G.
Offered in a factory sealed blister package,
and produced in three color options: Red, Blue or Black.




Blister Pack Harmonicas (USB-H20)
MH Vintage Hamonica (#USB-V20)

US Blues




MH Vintage Harmonicas




The US Blues Vintage Harp is a professional alternative to some of the
much higher priced brand harmonicas available.
Excellent choice for rock, pop, and blues;
this 10-hole Blues Style harp comes in the keys of C, D, E, F, G, A.
The USB-V20 is manufactured with a special antique brass cover,
thick tinted plastic comb, and perfectly tuned brass reeds.
Complete with translucent hard-shell carry case and deliver in factory sealed shrink-wrapping.



US Blues Guitar Amplifiers
10 Watt (#USB-A100)

The newest US Blues Round amplifier:
The model USB-A100 is now larger and louder!
10 Watts with a 5" speaker highlight this unique guitar amplifier
which also features:
Switchable distortion (with footswitch capability), dual tone controls,
volume and gain, headphone jack output (1/4"), metal speaker grille,
vintage style rubber carry handle and heavy rubber feet.





US Blues Round Guitar Amp (#USB-A100)

US Blues Tweed Guitar Amp (USB-A100T)
| | |
| --- | --- |
| US Blues # SL-4050 Natural | US Blues #M-5050 Black |
| | | |
| --- | --- | --- |
| | Mercury Series Basses (MB-500) | |
Proud Member of NAMM since 1979

Music Distributors Association Member (MDA)

RPMDA Member

(Retail Print Music Asscoiation)